Coming Up at The Auxiliary
Our membership has reached over 100 per cent of our goal. Thank you to everyone who paid their dues and to our new members. Our October project proved to be very worthwhile. We enjoyed our visits with the Veterans in Marshalltown and were happy to furnish the prize money for Bingo. This month we also helped the Legion with their collections for the Christmas Baskets for many of our Veterans.
Our next meeting will be Tuesday, November 28 at 1pm at the Legion Hall.
Joann Hotovec, Auxiliary President
Urbandale Unit 663
hotovec@centurylink.net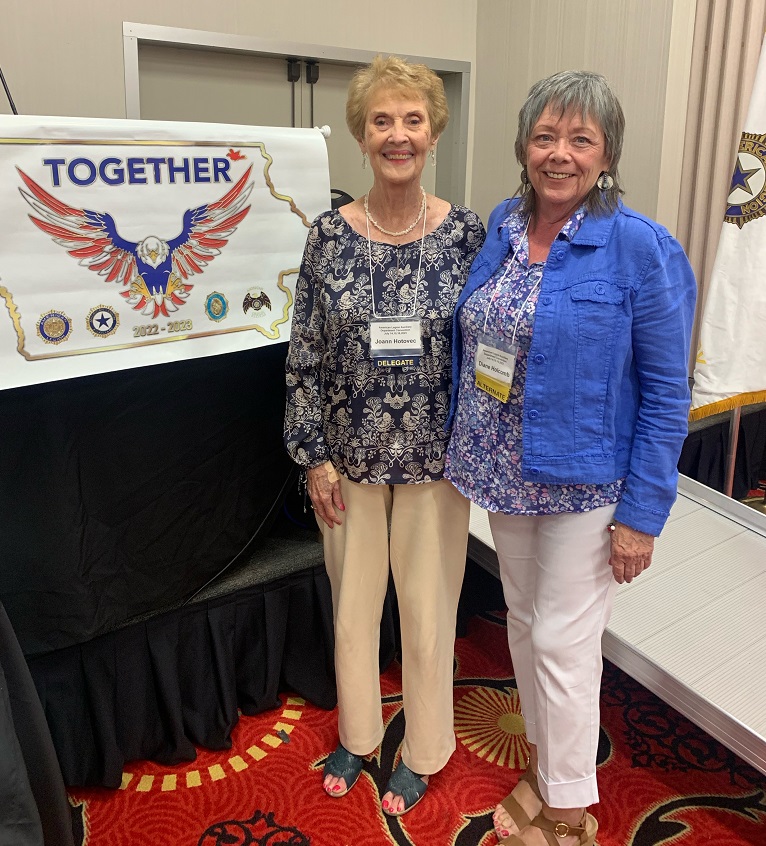 Our Auxiliary President Joann Hotovec and her alternative delegate Diane Holcomb attended the American Legion Auxiliary Department Convention on July 15, 2023.